ウィークエンドサンシャイン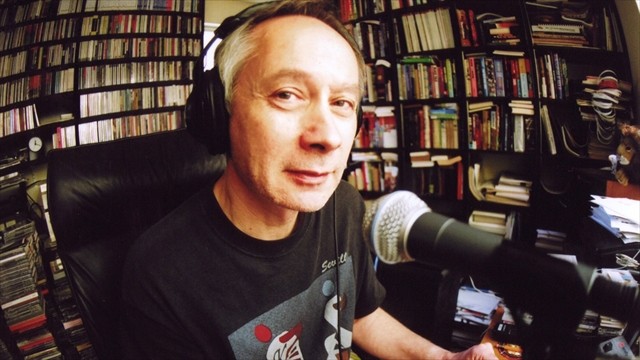 ブロードキャスター、ピーター・バラカンのナビゲートで送るウィークエンド・ミュージックマガジン。独特の嗅覚とこだわりの哲学でセレクトしたグッド・サウンドと、ワールドワイドな音楽情報を伝える。
http://www4.nhk.or.jp/sunshine/
放送日: 2017年 8月19日(土)
放送時間: 午前7:20〜午前9:00(100分)
ピーター・バラカン
THIS WEEK'S PLAYLIST
http://www4.nhk.or.jp/sunshine/66/
(曲名 / アーティスト名 // アルバム名)
01. Motown Medley (Uptight/Tears Of A Clown/I'm Gonna Make You Love Me/How Sweet It Is/Heatwave/Uptight) / Joe Jackson // Rockpalast 1983
02. Promised Land / James Taylor // Carnegie
03. Sunlight / Jesse Colin Young // On The Road
04. Small Town Talk / Paul Butterfield's Better Days // Live At Winterland Ballroom
05. Po' Boy Blues / Jon Cleary // Live At Chickie Wah Wah
06. All Your Love / Magic Sam // Magic Sam Live! (At The Ann Arbor Blues Festival, August, 1969)
07. Precious Lord, Take My Hand/You've Got A Friend / Aretha Franklin // Amazing Grace: The Complete Recordings
08. Xenophobia / Prince and the New Power Generation // One Night Alone…Live
09. Cruel Sister / Pentangle // Finale: An Evening with Pentangle
10. Three Views Of A Secret / Jaco Pastorius // Truth, Liberty & Soul - Live in NYC
出版社/メーカー:

EMIミュージック・ジャパン

発売日:

2008/08/20

メディア:

CD
11. Filthy McNasty /
Horace Silver
// Doin' The Thing: The
Horace Silver
Quintet
At The Village Gate
世界の快適音楽セレクション
"快適音楽"を求めるギターデュオのゴンチチによる、ノンジャンル・ミュージック番組。
http://www4.nhk.or.jp/kaiteki/
放送日: 2017年 8月19日(土)
放送時間: 午前9:00〜午前11:00(120分)
ゴンチチ
藤川パパQ
− 舟の音楽 −
楽曲
「南方郵便船」
ゴンチチ
(4分20秒)
<IN THE GARDEN XNHL-15002/B>
「ジャングル・リヴァー・ボート」
レス・バクスター
(3分07秒)
<CAPITOL 0724383702527>
「ヂ・ウム・ポルト」
ルイーザ・ブリーナ&オ・リキッヂフィカドール
(2分27秒)
<APRE-MIDI REC. RCIP-0254>
「恋こそ我が心」
天野喜久代、廣石徹、ベルゲンランドジャズバンド
(3分03秒)
<BRIDGE BRID180>
「木の舟」
クロスビー、スティルス&ナッシュ
(5分27秒)
<EAST WEST JAPAN AMCY-3156>
「スペースト・アウト」
ドン・ヴォーゲリ
(1分00秒)
<UNIVERSITY OF WISCONSIN EXTENSION NO NUMBER>
「バナナ・ボート」
ハミング・バーズ
(3分41秒)
<RESPECT REC. RES-88>
「タイタニック号の沈没」
リチャード・"ラビット"・ブラウン
(3分46秒)
<TRIKONT US-0364>
「舟歌 嬰へ長調 作品60」
(作曲)ショパン
(ピアノ)ラファウ・ブレハッチ
(8分35秒)
<ビクター VICC-60491>
「マザーシップ・コネクション」
パーラメント
(6分11秒)
<THE ISLAND DEF JAM MUSIC 440077032-2>
「サリーズ・トマト」
オスカー・ピーターソン
(3分08秒)
<MPS 821289-2>
「サバニ」
りんけんバンド
(4分51秒)
<WAVE EVA4004>
「黒の舟唄」
美空ひばり
(4分35秒)
<COLUMBIA CA4576>
「オン・ア・スロー・ボート・トゥ・チャイナ」
ビング・クロスビー&ローズマリー・クルーニー
(2分38秒)
<REAL GONE MUSIC RGMCD199>
「シップレック・シームズ・スウィート・トゥー・ミー・イン・ザ・シー」
オーラ・レン
(4分26秒)
<HOME NORMAL HOMENO46>
「もうない船」
スーマー
(5分07秒)
<MINSTREL SONGS MS-009>
「月の舟」
ゴンチチ
(4分38秒)
<SONY MUSIC ESCL-30013,30014>
「ティン・ティン・デオ」
ディジー・ガレスピー
(2分39秒)
<VERVE 549086-2>
「ティン・ティン・デオ」
ディジー・ガレスピー
(4分16秒)
<VERVE 314527900-2>
「ライムライト」
レネ・パウロ
(2分55秒)
<リスペクトレコード RES-297>
「娘ジントーヨー」
ミーナ
(3分10秒)
<リスペクトレコード RES-298>
Jazz Record Requests
Jazz records from across the genre, played in special sequences to highlight the wonders of jazz history. All pieces have been specifically requested by Radio 3 listeners
http://www.bbc.co.uk/programmes/b006tnn9
Sat 19 Aug 2017
16:00
BBC Radio 3
http://www.bbc.co.uk/programmes/b091vw8k
In this week's selection from listeners' requests in all styles and periods of jazz, Alyn Shipton includes music that represents the jazz side of composer, conductor and pianist André Previn's work.
Music Played
01. Swingin' Scotch
Coleman Hawkins
Composer: Hawkins
Performers: Coleman Hawkins, ts; Tommy Flanagan, p; Major Holley, b; Eddie Locke, d.
Sept 1962
Today and Now
Impulse A34 Tr.6
02. I Could Have Danced All Night
Shelly Manne
Composers: Lerner/ Loewe
Performers: André Previn, p; Leroy Vinnegar, b; Shelly Manne, d.
1956
Modern Jazz Performances of Songs from My Fair Lady
Original Jazz Classics OJC 336 Tr.8
03. Close Your Eyes
Doris Day & André Previn
Composer: Petkere
Performers: Doris Day, v; André Previn, p; Red Mitchell, b; Frank Kapp, d.
1961
Duet Number Two
CBS AGG 20029 Tr.6
04. You Don't Know What Love Is
Lucky Thompson
Composers: Raye/ De Paul
Performers: Lucky Thompson, ss; Tommy Flanagan, p; George Tucker, b; Walter Perkins, d; Jack Melady, harp
1965
Happy Days Are Here Again
Prestige 7394 Side B Tr.1
05. Fascinating Rhythm
Alex Yellowlees
Composer: Gershwin
Performers: Alex Yellowlees, violin; Ged Brockie, Mike Nisbet, g; Kenny Ellis, b.
2008
Life Changes
CD Baby 5637201753 Tr.1
06. Doin' The Crazy Walk
Chris Barber
Composers: Ellington/ Mills
Performers: Pat Halcox, t; Monty Sunshine, cl; Chris Barber, tb; Lonnie Donegan, bj; Mickey Ashman, b; Ron Bowden, d.
16 Sept 1955
1955
Lake LACB 235 Tr.9
07. I've Found A New Baby
Lester Young
Composers: Palmer/ Williams
Performers: Lester Young, ts; Nat King Cole, p; Buddy Rich, d.
Dec 1945
Lester Young Story
Proper Properbox 8 CD3 Tr.20
08. Mingus Fingers
Charles Mingus (with Lionel Hampton)
Composer: Mingus
Performers: Leo Sheppard, Duke Garrette, Walter Williams, Wendell Culley, Teddy Buckner, t; Andrew Penn, James Robinson, Britt Woodman, James Womick, tb; Bobby Player, Ben Kynard, Jackie Kelso, Morris Lane, John Sparrow, Charlie Fowlkes, reeds; Lionel Hampton, vib; Milt Buckner, p; Joe Comfort, Charles Mingus, b; Earl Walker, d.
10 Nov 1947
The Young Rebel
Proper Properbox 77 CD1 Tr.16
09. It Had To Be You
Gabriel Latchin
Composers: Jones/ Kahn
Performers: Gabriel Latchin, p; Tom Farmer, b; Josh Morrison, d.
2017
Introducing Gabriel Latchin Trio
Alys AJ 1501 Tr.2
10. Hopkins' Choice
Big Bad Wolf
Composers: Dawson/ DeSouza/ Luft/ Davis
Performers: Owen Dawson, tb; Michael DeSouza, b; Rob Luft, g; Jay Davis, d.
2016
Pond Life
Big Bad Wolf 024545783926 Tr.5
11. Visions
Sonny Simmons
Composer: Simmons
Performers: Sonny Simmons, as; Barbara Donald, t; Juma Sultan, b, perc; Paul Smith, d.
1969
Manhattan Egos
Arhoolie 8003 Side B Tr.3
12. Walk On The Wild Side
Jimmy Smith
Composers: Bernstein/ David
Performers: Jimmy Smith, org, with Oliver Nelson's Orchestra: Joe Norman, Ernie Royal, Doc Severinson, Joe Wilder, t; Jimmy Cleveland, Urbie Green, tb, Britt Woodman, Tom Mitchell, tb; Jerry Didgion, Phil Woods, Bob Ashton, Babe Clark, George Barrow, reeds; Barry Galbraith, g; George Duvivier, b; Ed Shaughnessy, d.
March 1962
The Verve Album
Verve 560395-2 CD2 Tr.3
13. Save The Orang Utan
Andrea Motis
Composer: Motis
Performers: Andrea Motis, t; Joel Frahm, ts; Ignasi Terraza, p; Joan Chamorro, b; Esteve Pi, d.
2017
Emotional Dance
Impulse 0602557317947 Tr.11
Words and Music
A sequence of music interspersed with well-loved and less familiar poems and prose read by leading actors
http://www.bbc.co.uk/programmes/b006x35f
Partition
Sun 20 Aug 2017
18:15
BBC Radio 3
http://www.bbc.co.uk/programmes/b091w29w
August 1947 - just seventy years ago - and Britain grants independence to India but at the same time splits its dominion to create Pakistan. The actor Sanjeev Bhaskar, whose own family was caught up in the turmoil, joins Ayesha Dharker in a programme that traces the emotional and psychological cost of Partition. There are readings from the work of Intizar Husain, Saadat Hasan Manto, Kushwant Singh, Amrita Pritam and Anita Desai, amongst others, and music that reflects the turbulence - whether it's a rallying cry, a lament, the sound of stunned incredulity or simply strangulated laughter in the face of bureaucratic insanity.
Partition deepens religious divisions on the subcontinent. Twelve million people are displaced and are forced to find new homes in the new states. Sickness and starvation claim many on the road; many more die in sectarian violence. Some historians put the death toll as high as two million. It's a huge political earthquake in the life of southern Asia and the aftershock is still being felt today.
Producer's Note
It's seventy years since India's tryst with destiny; seventy years since she was granted independence but seventy years, too, since Partition. For those in the still new states of India and Pakistan - itself split at the time into East and West - there's a fine balance every August between celebration and recrimination. Independence is remembered with fireworks and feasting; Partition with a mixture of sadness, self-righteousness and remorse.
For some the new dispensation was an all too vivid example of how we repent at leisure when we act in haste. Twelve million people were displaced and had to find new homes. Sickness and starvation claimed many on the road; but many more died in sectarian violence. Some historians put the overall death toll as high as two million. It was a huge political earthquake in the life of southern Asia and the tremors are still being felt today.
This evening, the actor, Sanjeev Bhaskar, whose own family was caught up in the turmoil, joins Ayesha Dharker in a programme that traces the emotional and psychological cost of Partition. There are readings from the work of Intizar Hussain, Saadat Hasan Manto, Khushwant Singh, Amrita Pritam, Anita Desai and Paul Scott amongst others.
The musical choices operate more obliquely but are meant to reflect and comment on the idea of Partition too. They're drawn primarily, but not exclusively, from the European classical canon and I hope they challenge the notion of emotional barriers between East and West and between then and now. A couple of examples may help to explain what I mean. The programme begins with the Dead March from Handel's Saul, played at Queen Victoria's funeral. It was an event that marked a changing of the guard in 19th century Britain but to my mind it also ushered in a change in British attitudes to India. Later, I use Penderecki's Threnody for the Victims of Hiroshima to suggest that man's inhumanity to man is unquenchable - leaks that spurted from the pipes in 1947 may have been stopped up but fresh ones have found a way of bursting out somehow. I hope the same will be true of your indulgence as you listen to rallying cries, laments and the sound of strangulated laughter in the face of bureaucratic insanity.
Some of you will notice that I have used some archive actuality in the programme – the first two extracts date from the declaration of Partition in 1947 and they are of course recordings of the last Viceroy of India, Lord Louis Mountbatten and India's first Prime Minister, Jawaharlal Nehru. The second two relate to the assassination in 1948 of Mahatma Gandhi. Part of Robert Stimson's eyewitness account is followed once again by Nehru.
I have also included two songs in the programme. The first – Ajj Aakhan Waris Shah Nu – is a version of Amrita Pritam's famous poem and the second, Je Rate Mor Duarguli, is a song performed by Debabrata Biswas and Gita Ghatak in the film Cloud Capped Star directed by Ritwik Ghatak. You will find translations of both below – the first is by Khushwant Singh and the second by Rabindranath Tagore.
TO WARIS SHAH
To Waris Shah I turn today!
Speak up from the graves midst which you lie!
In our book of love, turn the next leaf.
When one daughter of the Punjab did cry
You filled pages with songs of lamentation,
Today a hundred daughters cry
0 Waris to speak to you.

O friend of the sorrowing, rise and see your Punjab
Corpses are strewn on the pasture,
Blood runs in the Chenab.
Some hand hath mixed poison in our live rivers
The rivers in turn had irrigated the land.
From the rich land have sprouted venomous weeds
flow high the red has spread
How much the curse has bled!

The poisoned air blew into every wood
And turned the flute bamboo into snakes
They first stung the charmers who lost their antidotes
Then stung all that came their way
Their lips were bit, fangs everywhere.
The poison spread to all the lines
All of the Punjab turned blue.

Song was crushed in every throat;
Every spinning wheel's thread was snapped;
Friends parted from one another;
The hum of spinning wheels fell silent.

All boats lost the moorings
And float rudderless on the stream
The swings on the peepuls' branches
I lave crashed with the peepul tree.

Where the windpipe trilled songs of love
That flute has been lost
Ranjah and his brothers have lost their art.

Blood keeps falling upon the earth
Oozing out drop by drop from graves.
The queens of love
Weep in tombs.

It seems all people have become Qaidos,
Thieves of beauty and love
Where should I search out
Another Waris Shah.

Waris Shah
Open your grave;
Write a new page
In the book of love.
Translated by Kushwant Singh
JE RATE MOR DUARGULI
On that night when the storm broke open my door
I did not know that you entered my room through the ruins,
For the lamp was blown out, and it became dark;
I stretched my arms to the sky in search of help.
I lay on the dust waiting in the tumultuous dark and I knew not that storm was your own banner.
When the morning came I saw you standing upon the emptiness that was spread over my house.
Translated by Rabindranath Tagore
Producer: Zahid Warley
Music Played
00:00
George Frideric Handel
Dead March (from Act III, Scene 4 of the Sacred Oratorio Saul)
Performer: BBC Philharmonic, Matthias Bamert (Conductor)
CHANDOS CHAN9930 Tr.11
Paul Scott
from 'Division of the Spoils, volume 4, The Raj Quartet', read by Sanjeev Bhaskar
00:06
Gulzar
Aakan Waris Shah Na Beej – poem by Imroz
Performer: Gulzar
2013 Times Music Tr.11
BBC Archive
Mountbatten in 1947 – Independence
BBC Archive
Nehru in 1947 – Independence
Amrita Pritam
from 'Pinjar', read by Ayesha Dharker
00:11
Steve Reich
Different Trains – Europe – During the War
Performer: Kronos Quartet
ELEKTRA NONESUCH 7559-79176-2 Tr.2
Saadat Hasan Manto
A Tale of 1947, read by Sanjeev Bhaskar
00:21
Dmitri Shostakovich
Quartet No.8 in C minor – op.110 – 1st movement - Largo
Performer: Borodin Quartet
DECCA 4788205 Tr.9
Khushwant Singh
from 'Train to Pakistan', read by Sanjeev Bhaskar
00:27
Krzysztof Penderecki
Threnody for the Victims of Hiroshima (1959-1961)
Performer: Polish Radio National Symphony Orchestra, Krzysztof Penderecki (Conductor)
EMI CDM5650772 Tr.2
Sujata Bhatt
Partition, read by Ayesha Dharker
00:38
Olivier Messiaen
Liturgie de Cristal from Quatuor pour la fin du temps
Performer: Carolin Widmann (violin), Jörg Widmann (clarinet), Nicolas Altstaedt (cello), Alexander Lonquich (piano)
ORFEO C840121 Tr.1
Moniza Alvi
From 'At the Time of Partition section 15', read by Ayesha Dharker
00:43
Schoenberg
Mondestrunken from Pierrot Lunaire Part 1
Performer: Jane Manning (Soprano), Nash Ensemble, Simon Rattle (Conductor)
CHANDOS CHAN6534 Tr.1
Saadat Hasan Manto
from 'Toba Tek Singh', read by Sanjeev Bhaskar
00:48
Johann Sebastian Bach
Aus tiefer Not schrei ich zu dir (BWV 687)
Performer: Márta and György Kurtág (piano)
ECM New Series 4535112 Tr.2
Intizar Hussain
from 'An Unwritten Epic', read by Sanjeev Bhaskar
00:56
Lewis Allan
Strange Fruit
Performer: Billie Holiday
CLASSICS 601 Tr.3
Anita Desai
from 'Clear Light of Day', read by Ayesha Dharker
01:01
Jyotindra Moitra
Je Rate Mor Duarguli translated by Rabindranath Tagore
Performer: Debarata Biswas and Geeta Ghatak
from the film Soundtrack 'Meghe Dhaka Tara' or 'Cloud Capped Star' Tr.
BBC Archive
Robert Stimson eyewitness of Gandhi assassination
BBC Archive
Nehru's response to Gandhi's assassination
Urvashi Butalia
from 'Blood', read by Ayesha Dharker
01:07
Henryk Mikolaj Górecki
Symphony No.3 – Opus 36 (1976) – Lento – Cantabile -Semplice
Performer: Dawn Upshaw, London Sinfonietta, David Zinman (Conductor)
ELEKTRA NONESUCH 7559792822 Tr.3
Faiz Ahmed Faiz
The Dawn of Freedom, read by Sanjeev Bhaskar and Ayesha Dharker
01:16
Antonio Vivaldi
Violin Concerto in C major, RV 190
Performer: Giuliano Carmignola. Performer: Andrea Marcon. Orchestra: Venice Baroque Orchestra. Conductor: Andrea Marcon
Vivaldi: Concertos - Carmignola/Venice Baroque Orchestra/Marcon DG 4