ウィークエンドサンシャイン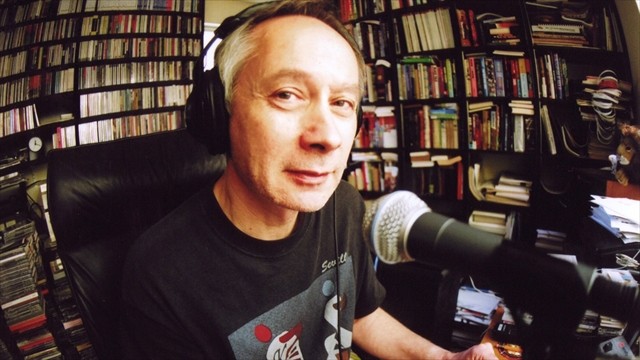 ブロードキャスター、ピーター・バラカンのナビゲートで送るウィークエンド・ミュージックマガジン。独特の嗅覚とこだわりの哲学でセレクトしたグッド・サウンドと、ワールドワイドな音楽情報を伝える。
http://www4.nhk.or.jp/sunshine/
放送日: 2018年 4月21日(土)
放送時間: 午前7:20〜午前9:00(100分)
ピーター・バラカン
Sandy Denny 没後40年
THIS WEEK'S PLAYLIST
http://www4.nhk.or.jp/sunshine/66/
(曲名 / アーティスト名 // アルバム名)
01. The Battle Of Evermore / Led Zeppelin // Led Zeppelin IV
02. Blues Run The Game / Sandy Denny // The Notes And The Words: A Collection Of Demos And Rarities
03. Percy's Song / Fairport Convention // Heyday: BBC Radio Sessions, 1968-1969
04. Matty Groves / Fairport Convention // Liege & Lief
05. Crazy Man Michael / Fairport Convention // Liege & Lief
06. Autopsy / Fairport Convention // Unhalfbricking
07. Fotheringay / Fairport Convention // What We Did On Our Holidays
08. The Way I Feel / Fotheringay // Fotheringay
09. Thro' My Eyes / Ian Matthews // A Boxful Of Treasure
10. John The Gun / Sandy Denny // The North Star Grassman And The Ravens
11. It'll Take a Long Time / Sandy Denny // Sandy
12. Solo / Sandy Denny // Like An Old Fashioned Waltz
13. White Dress / Fairport Convention // Rising For The Moon
14. One More Chance (demo) / Fairport Convention // Rising For The Moon
15. Who Knows Where The Time Goes / Sandy Denny // Gold Dust - Live At The Royalty (The Final Concert)
世界の快適音楽セレクション
"快適音楽"を求めるギターデュオのゴンチチによる、ノンジャンル・ミュージック番組。
http://www4.nhk.or.jp/kaiteki/
放送日: 2018年 4月21日(土)
放送時間: 午前9:00〜午前11:00(120分)
ゴンチチ
藤川パパQ
− 牧歌的な音楽 −
楽曲
「山の温泉旅館」
ゴンチチ
(3分59秒)
<EPIC ESCL2552>
「田園詩から 第5曲たそがれ」
(作曲)
(ピアノ)STEPHEN HOUGH
(1分55秒)
<HYPERION CDA67890>
「いいもんだな故郷は」
三橋美智也
(3分24秒)
<キングレコード KICS3001>
「牧歌劇(世俗的オラトリオ)「アチスとガラテア」から「オー、ザ・プレジャー・オブ・ザ・プレインズ!」」
(作曲)
(演奏)ダニーデン・コンソート&プレーヤーズ
(指揮)ジョン・バット
(6分13秒)
<LINN REC. CKR319>
「PASTORAL」
渡辺貞夫
(6分06秒)
<WARNER PIONEER 32P2-2302>
「RUNNING START」
GIAMPIERO BONESCHI
(1分01秒)
<NO INFORMATION NO NUMBER>
「PASTORAL(牧歌)」
MAHAVISHNU ORCHESTRA
(3分42秒)
<SONY MUSIC SRCS7013>
「交響曲第1番ニ長調「巨人」から 第2楽章」
(作曲)マーラー
(管弦楽)フィルハーモニア管弦楽団
(指揮)ジュゼッペ・シノーポリ
(8分06秒)
<POLYGRAM K.K. POCG-90011>
「PASTORA(羊飼い)」
MARIANA BARAJ
(4分40秒)
<ビーンズレコード BNSCD-7705>
「PASTORALE」
FRED HERSCH
(8分12秒)
<キング・インターナショナル KKE 050>
「LULLABY OF BIRDLAND」
BILLY TAYLOR
(2分52秒)
<UNIVERSAL UCCO-5271>
「牧恋詩(IDILIO)」
COMPAY SEGUNDO
(3分23秒)
<ワーナー・ミュージック WPCR-19030/1>
「インディオの牧歌(PASTORA INDIA LA QUENA)」
ATAHUALPA YUPANQUI
(4分52秒)
<A WORLD OF MUSIC CD-12562>
「バルベッラのパストラーレ(PASTORALE DI BARBELLA)」
NAPOLI MANDOLIN ORCHESTRA
(4分29秒)
<リスペクトレコード RES-218>
「巡礼の年第1年(スイス)から第3曲 田園曲」
(作曲)リスト
(ピアノ)LOUIS LORTIE
(1分37秒)
<CHANDOS CHAN10662>
「SILENTLY GROWS THE RICE」
NGUYEN LE&NGO HONG QUANG
(3分34秒)
<ACT MUSIC 9828-2>
「SOUND OF MUSIC」
ゴンチチ
(3分08秒)
<ポニーキャニオン PCCA-01792>
「I FELL PRETTY(きれいに感じる)」
(作曲)
(ソプラノ)キリ・テ・カナワ
(演奏)オーケストラ&コーラス
(指揮)レナード・バーンスタイン
(3分20秒)
<POLYDOR INTERNATIONAL 415255>
「I FELL PRETTY(きれいに感じる)」
(歌)BILL MURRAY、(チェロ)JAN VOGLER
(2分04秒)
<UMG REC. 00028948157914>
「パリのジャンゴ(DJANGO A PARIS)」
MANU MAURGAIN
(3分00秒)
<リスペクトレコード RES-305>
「KA-CHO-FU-GETSU」
清水靖晃
(4分55秒)
<ライスレコード PPR5477>
山下達郎サンデー・ソングブック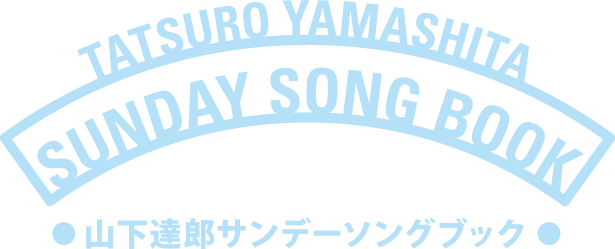 山下達郎の個人コレクションを使って発信される日本最高のオールディーズ・プログラム!!
JFN (TOKYO-FM系 全国38局ネット)毎週日曜日 14:00〜14:55
http://www.tatsuro.co.jp/sunday/
LOVE SONGで棚からひとつかみ
2018年04月22日プレイリスト
01. I LOVE YOU PART II (LIVE)
山下達郎
1984
BIG WAVE
02. GOOD LOVIN'
THE YOUNG RASCALS
1966
GOOD LOVIN'
03. LOVE IS A MANY-SPRENDORED THING
THE VOGUES
1969
MEMORIES
04. IF YOU LOVE ME
JACKIE TRENT
1964
IF YOU LOVE ME
05. LOVE MAKES THE WORLD GO ROUND
DEON JACKSON
1966
LOVE MAKES THE WORLD GO ROUND
06. WHAT THE WORLD NEEDS NOW IS LOVE
JACKIE DeSHANNON
1965
WHAT THE WORLD NEEDS NOW IS LOVE
07. L-O-V-E (日本語)
NAT KING COLE
1964
THE WORLD OF NAT KING COLE
08. LET ME LOVE YOU
JEFF BECK
1968
TRUTH
09. LOVE LETTERS
THE LETTERMEN
1966
A NEW SONG FOR YOUNG LOVE
10. LOVE GOES ON
山下達郎
2002
RARITIES
Jazz Record Requests
Jazz records from across the genre, played in special sequences to highlight the wonders of jazz history. All pieces have been specifically requested by Radio 3 listeners
http://www.bbc.co.uk/programmes/b006tnn9
Sat 21 Apr 2018
16:00
BBC Radio 3
https://www.bbc.co.uk/programmes/b09zmqh4
In this week's selection from listeners' letters and emails, Alyn Shipton plays a broad range of music including vocals from American singer Irene Kral, as well as a feature for the Modern Jazz Quartet pianist John Lewis.
Music Played
01. Wild Root
Woody Herman
Composer: Herman/ Hefti
Performers: Sonny Berman, Neal Hefti, Irv Lewis, Pete Candoli, t; Conte Candoli, Ralph Pfeffner, Bill Harris, Ed Kiefer, tb; Woody Herman, Sam Marowitz, John La Porta, Flip Phillips, Pete Mondello, Skippy de Sair, reeds; Tony Aless, p; Billy Bauer, g; Chubby Jackson, b; Dave Tough, d.
8 Sep 1945
The Woody Herman Story
Proper Properbox 15 CD3 Tr.1
02. The Comeback
Count Basie
Composer: Foster
Performers: Reunald Jones, Wendell Culley, Thad Jones, Joe Newman, t; Bill Hughes, Henry Coker, Benny Powell, tb; Marshal Royal, Bill Graham, Frank Wess, Frank Foster, Charlie Fowlkes, reeds; Count Basie, p; Freddie Green, g; Eddie Jones, b; Sonny Payne, d; Joe Williams, v.
17 May 1956
Count Basie Swings, Joe Williams Sings
Fresh Sound CD 655 Tr.2
03. I'm In Love with the Honourable Mr So and So
Helen Forrest & Artie Shaw and His Orchestra
Composer:
Performers: Chuck Peterson, Bernie Privin, John Best, t; George Arus, Les Jenkins, Harry Rogers, tb; Artie Shaw, cl; Les Robinson, Hank Freeman, Tony Pastor, George Auld, reeds; Bob Kitsis, p; Al Avola, g; Sid Weiss, b; Buddy Rich, d.
12 Mar 1939
Sweeter as the Years Go By
Jasmine Tr.12
04. Between The Devil And The Deep Blue Sea
The Modern Jazz Quartet
Composer: Arlen/ Koehler
Performers: Milt Jackson, vib; John Lewis, p; Percy heath, b; Connie Kay, d.
5 Apr 1957
Modern Jazz Quartet
Poll Winners 27341 Tr.2
05. Chega De Saudade (No More Blues) #2
Dizzy Gillespie
Composer: Jobim
Performers: Dizzy Gillespie, t; Leo Wright, as; Charlie Ventura, bs; Lalo Schifrin, p; José Paula, g; Chris White, b; Rudy Collins, d; Carmen Costa, per.
May 1962
New Wave
Essential Jazz Classics 55575 Tr.10
06. Whisper Not
Lee Morgan
Composer: Golson
Performers: Lee Morgan, t; Al Grey, tb; Billy Mitchell, ts; Billy Root, bs; Wynton Kelly, p; Paul West, b; Charli Persip, d.
18 Feb 1957
Dizzy Atmosphere
London U15121 Side 2 Tr.1
07. He Beeped When He Should Have Bopped
Frank Holder
Composer: Gillespie/ Brown/ Fuller
Performers: Frank Holder, v, bongos; Martin Shaw, t, flugelhorn; Dave O'Higgins, ts; Malcolm Edmonstone, p; Alec Dankworth, b; Les Cirkel, d.
2009
Ballads, Blues and Bop
Mainstream MSTCD0052 Tr.5
08. Where Is Love?
Irene Kral
Composer: Lionel Bart
Performers: Irene Kral, v; Alan Broadbent, p.
1974
Where is love?
Choice 1012 Side B Tr.3
09. Up Above My Head
Lucky Thompson & Sammy Price
Composer: trad
Performers: Lucky Thompson, ts; Sammy Price, p, v; Jean-Pierre Sasson, g; Pierre Michelot, b; Gerard Pochonet, d.
6 Jul 1957
Paris Blues
Universal France 013038-2 Tr.3
10. Java Jive
Andy Sheppard
Composer: Sheppard
Performers: Andy Sheppard, ss; Paul Dunmall, Jerry Underwood, ts; Nick Evans, tb; Dave De Fries, t; Dave Buxton, p; Pete Maxfield, b; Simon Gore, d; Mamadi Kamara, perc.
1987
Andy Sheppard
Antilles 90692 Tr.1
11. We Talked
Chris Bowden
Composer: Bowden
Performers: Chris Bowden, as; Jim Watson, p; Chris Dodd, b; Neil Bullock, d.
2018
Unlikely Being
UK VIBE 025 Tr.6
Geoffrey Smith's Jazz
Geoffrey Smith's Jazz does exactly what it says on the tin: a weekly programme in which Geoffrey Smith shares his love of jazz, through an exploration of its great writers, singers and players, as told from his own individual perspective.
Each programme take us through his personally-selected playlist of tracks. It's loosely-themed; maybe a great artist, a jazz style or something more off-the-wall. But that serves as just the start of a fascinating journey to the heart of the music Geoffrey is so passionate about.
http://www.bbc.co.uk/programmes/b01h5z0s


Sonny Clark
Sun 22 Apr 2018
00:00
BBC Radio 3
https://www.bbc.co.uk/programmes/b09zmhp2
Hard-swinging and soulful, pianist Sonny Clark (1931-63) was admired by the likes of Dexter Gordon and Bill Evans before his premature death due to drugs. Geoffrey Smith selects highlights from a brilliant, all-too-brief career.
Music Played
01. Gerry's Tune
Buddy DeFranco
Composer: Mulligan
Performers: Buddy DeFranco, Sonny Clark, p; Gene Wright, b; Bobby White, d.
Buddy de Franco
Avid AMSC 113 Tr.16
02. All The Things You Are
Serge Chaloff
Composer: Kern/ Hammerstein
Performers: Serge Chaloff, bs; Sonny Clark, p. Leroy Vinnegar, b; Philly Joe Jones, d.
Serge Chaloff - Boss Baritone - Thanks For The Memory
Proper P1732 Tr.6
03. Love Walked In
Sonny Clark
Composer: George Gershwin
Performers: Sonny Clark, p; Hank Mobley, ts; Art Farmer, t; Curtis Fuller, tb; Wilbur Ware, b; Louis Hayes, d.
Sonny Clark - Four Classic Albums
Avid AMSC 1250 Tr.6
04. Be-Bop
Sonny Clark
Composer: Dizzy Gillespie
Performers: Sonny Clark, p; Paul Chambers, b; Philly Joe Jones, d.
Sonny Clark - Four Classic Albums
Avid AMSC 1250 Tr.7
05. Cool Struttin'
Sonny Clark
Composer: Sonny Clark
Performers: Sonny Clark, p; Jackie McLean, as; Art Farmer, t; Paul Chambers, b; Philly Joe Jones, d.
Sonny Clark - Four Classic Albums
Avid AMSC 1250 Tr.1
06. Melody For C
Sonny Clark
Composer: Sonny Clark
Performers: Sonny Clark, p; Charlie Rouse, ts; Tommy Turrentine, t; Butch Warren, b; Billy Higgins, d.
Sonny Clark - Four Classic Albums
Avid AMSC 1250 Tr.7
07. Deep in a Dream
Sonny Clark
Composer: De Lange/ Van Heusen
Performers: Sonny Clark, p; Ike Quebec, ts; Tommy Turrentine, t; Butch Warren, b; Billy Higgins, d.
Sonny Clark - Four Classic Albums
Avid AMSC 1250 Tr.6
Private Passions
Guests from all walks of life discuss their musical loves and hates.
http://www.bbc.co.uk/programmes/b006tnv3


Anne Sebba
Sun 22 Apr 2018
12:00
BBC Radio 3
https://www.bbc.co.uk/programmes/b09zmvm4
Michael Berkeley's guest is Anne Sebba, the best-selling biographer of iconic women including Wallis Simpson, Winston Churchill's mother Jennie, Laura Ashley, and Mother Teresa.
Her most recent book tells the stories of the women of Paris in the 1940s. She follows the lives of housewives, Resistance fighters, shop girls, prostitutes and celebrities, all the time examining the big, small - and often impossible - choices people have to make in wartime. And we hear part of an operetta composed by one of these women, imprisoned by the Nazis at Ravensbruck.
Anne tells Michael about her controversial biography of Wallis Simpson in which she claims that we should have more understanding of her situation and more admiration for her as a person - and she argues that Wallis married Edward with great reluctance.
We hear Artur Rubinstein playing Rachmaninov, which brings back memories for Anne of interviewing him when she was a young journalist, and she chooses music by Mendelssohn, Chopin, and Verdi. A passionate advocate for the celebration of women's lives and talents, Anne chooses performances by Robyn Archer, Maria Callas and Margaret Fingerhut.
Producer: Jane Greenwood
A Loftus production for BBC Radio 3
Music Played
0:00
Felix Mendelssohn
Octet in E flat major (3rd mvt: Scherzo)
Ensemble: Ensemble
0:00
Sergei Rachmaninov
Piano Concerto no.2 in C minor (2rd mvt: Adagio)
Performer: Arthur Rubinstein
Orchestra: Chicago Symphony Orchestra
Conductor: Fritz Reiner
0:00
Giuseppe Verdi
Don Carlo (Act IV: Tu che le vanita)
Singer: Maria Callas
Orchestra: Stuttgart Radio Symphony Orchestra
Conductor: Nicola Rescigno
0:00
Arnold Bax
Symphonic Variations (no.6: Triumph)
Performer: Margaret Fingerhut
Orchestra: London Philharmonic Orchestra
Conductor: Bryden Thomson
0:00
Germaine Tillion
Le Verfugbar aux Enfers
Ensemble: Ensemble
0:00
Kurt Weill
The Ballad of Mack the Knife
Singer: Robyn Archer
Orchestra: London Sinfonietta
Conductor: Dominic Muldowney
0:00
Frédéric Chopin
Cello Sonata, Op.65 (2nd mvt)
Performer: Yo-Yo Ma
Performer: Emanuel Ax
Words and Music
A sequence of music interspersed with well-loved and less familiar poems and prose read by leading actors
http://www.bbc.co.uk/programmes/b006x35f


April Showers
Sun 22 Apr 2018
17:30
BBC Radio 3
https://www.bbc.co.uk/programmes/b08n1yl4
A celebration in anticipation of precipitation. Music includes works by Chopin, Britten and Copland, readings come from Thomas Hardy, Jane Austen and George Mackay Brown read by Lucian Msamati and Lisa Dillon.
Producer's Note
If erigenia is 'the harbinger of spring', it can only be because it is nourished and kissed into life by that other harbinger of spring, April showers. The nightclub singer of Bernstein's Ain't got no tears left (here none other than Cleo Lane) knows this, as did Henry Vaughan in his poem The Shower. Langston Hughes loves the April rain; for WW2 poet Alun Lewis it's just one more grey aspect to the doomed monotony of combat; for George Mackay Brown's character Mrs McKee it's the catalyst that leads to a heartbreaking secret that will haunt her entire life.
Only Noah, his family and just two of every species are spared God's wrath in the Flood from the Book of Genesis, accompanied here by spiky music Stravinsky wrote for a '60s TV version. In Pride and Prejudice, beautiful Jane Bennet foolishly treks cross-country in the rain and succumbs to a remarkably precipitous cold the next morning; Chopin's health was certainly not helped by his sojourn in soggy Mallorca with George Sand, a stay which nevertheless resulted in his set of 24 Preludes.
Thomas Hardy is moved by rain falling on his wife's grave, while Emily Dickinson and Henry Wadsworth Longfellow delight in its rejuvenating qualities. Musical storms come from Britten's Peter Grimes, Beethoven's Pastoral Symphony and Copland's kids' opera The Second Hurricane.
Now don't forget your umbrella…
Music Played

00:00
Frédéric Chopin
Prelude No.15
Performer: Martha Argerich
DG 4158362 Tr.15
Shakespeare
Twelth Night, read by Lucian Msamati

00:02
Pyotr Ilyich Tchaikovsky
The Tempest
Performer: Simon Bolivar Symphony Orchestra of Venezuela, Gustavo Dudamel
DG 4779355 Tr.2
Anon
The Book of Genesis, read by Lucian Msamati

00:07
Igor Stravinsky
The Flood
Performer: London Sinfonietta, Oliver Knussen
DG 4470682 Tr.3
Anon
The Book of Genesis, read by Lisa Dillon

00:12
Igor Stravinsky
The Flood
Performer: London Sinfonietta, Oliver Knussen
DG 4470682 Tr.6
Austen
Pride and Prejudice, read by Lisa Dillon

00:17
Frédéric Chopin
Prelude No.15
Performer: Martha Argerich
DG 4158362 Tr.15
Hughes
April Rain Song, read by Lucian Msamati

00:23
Bernstein
Ain't Got No Tears Left
Performer: Cleo Lane, Michael Tilson Thomas
DG 4375162 Tr.17
Mackay Brown
Greenvoe, read by Lisa Dillon

00:29
Peter Maxwell Davies
Naxos Quartet no.5 (Lighthouses of Orkney and Shetland)
Performer: Maggini Quartet
Naxos 8557398 Tr.1
Lewis
All Day it has Rained, read by Lucian Msamati

00:39
Tippett
The Heart's Assurance: Compassion
Performer: John Mark Ainsley, Iain Burnside
Signum SIGCD066 Tr.3
Sitwell
Still Falls the Rain, read by Lucian Msamati

00:45
Benjamin Britten
We are the darkness
Performer: Neil Mackie, Roger Vignoles
EMI CDC7492572 Tr.3
The Four Seasons: Summer
Dickinson
Summer Shower, read by Lisa Dillon

00:58
Bacharach
Raindrops Keep Falling on my Head
Performer: Burt Bacharach
A&M CD3159 Tr.5
Longfellow
Rain in Summer, read by Lisa Dillon

01:01
Aaron Copland
The Second Hurricane
Performer: NYPO, Leonard Bernstein
Sony SMK60560 Tr.2
Vaughan
The Shower, read by Lisa Dillon

01:05
Ludwig van Beethoven
Symphony no.6 (Pastoral)
Performer: Gewandhausorchester, Riccardo Chailly
Decca 4782721 CD3 Tr.9
Hardy
Rain on a Grave, read by Lucian Msamati

01:09
Benjamin Britten
Peter Grimes: Storm Interlude
Performer: ROHCG, Benjamin Britten
Decca 4256592 Tr.5