世界の快適音楽セレクション
"快適音楽"を求めるギターデュオのゴンチチによる、ノンジャンル・ミュージック番組。
http://www4.nhk.or.jp/kaiteki/
放送日: 2018年 8月18日(土)
放送時間: 午前7:20〜午前11:00(220分)
ゴンチチ
大西沙織
藤川パパQ
湯浅学
渡辺亨
サマースペシャル2018〜暑い夏を過ごす6つの方法〜
楽曲
「夏の理由」
ゴンチチ
(2分11秒)
<ポニーキャニオン PCCA-2179>
「ICE BOX」
GABRIEL KAHANE
(2分33秒)
<2ND STORY SOUND REC. 161-004>
「ICE CREAM MAN」
JOHN BRIM
(2分45秒)
<CHROME DREAM CDCD5019>
「OASIS OF DAKHLA」
LES BAXTER、HIS CHORUS AND ORCHESTRA
(3分36秒)
<CAPITOL T-655>
「WAVES AGAINST THE SHORE」
MR.FINGER
(4分59秒)
<MCA REC. MVCM-203>
「COLD BREEZE」
ART FARMER
(3分54秒)
<BLUE NOTE REC. CDP7844592>
「高山から密林へ」
ERNESTO CAVOUR
(4分05秒)
<POLYDOR POCP-1039>
「映画『避暑地の出来事』から 夏の日の恋」
THE VENTURES
(2分18秒)
<東芝EMI TOCP-3079>
「『森のなかで』から ローズデール」
(ギター)鈴木大介
(4分29秒)
<fontec FOCD9229>
「無伴奏チェロ組曲第2番から メヌエット1、2」
YASUAKI SHIMIZU&SAXOPHONETTES
(3分28秒)
<ビクターエンターテインメント VICP-235>
「THE BIG PICTURE」
JACOB KARLZON
(5分14秒)
<STUNT REC. STUCD11032>
「SWEET AND LOVELY」
RUSS GARCIA、HIS VOCAL CHOIR AND ORCHESTRA
(3分26秒)
<EL REC. ACMEM160CD>
「IN THE COOL COOL COOL OF THE EVENING」
CHANTICLEER
(5分20秒)
<TELDEC CLASSICS INTERNATIONAL 0630-13132-2>
「MAI LOHILOHI MAI'OE」
LENA MACHADO
(3分18秒)
<RICE REC. HSR-438>
「MA MAMA」
TOTO BONA LOKUA
(3分42秒)
<NO FORMAT! NOF39LP>
「ODE TO PISCES」
NORRIE PARAMOR&HIS ORCHESTRA
(3分24秒)
<VOCALION CDNJT5200>
「夕涼み」
アニメ『あまんちゅ!〜あどばんす〜』サウンドトラック、ゴンチチ
(3分53秒)
<(株)フライングドッグ VTCL-60471>
「あの夏へ」
アニメ『千と千尋の神隠し』サウンドトラック、久石譲
(3分09秒)
<TOKUMA JAPAN TKCA-72165>
「サクソフォン・パラダイス?」
トルヴェール・クヮルテット
(3分29秒)
<東芝EMI TOCE 55461,55462>
「ESPERANCAS PERDIDAS」
ORICINAIS DO SAMBA
(3分33秒)
<DISCO E CULTURA 7432130546-2>
「HOT HOT HOT」
ARROW
(2分58秒)
<EMI MUSIC AUSTRALIA NO INFORMATION>
「PERFECT DISCO MACHINE」
BINDIGA
(4分55秒)
<LIVINGSTONE STUDIO LIVST005CD>
「MORO-NO-BRASIL」
FAROFA CARIOCA
(3分48秒)
<POLYDOR POCP-7409>
〜S.JORGE/W.JEFFERSON/J.JOVINIANO/G.MOURA〜
「SHINING STAR」
EARTH,WIND&FIRE
(2分51秒)
<COLUMBIA/LEGACY CK65920>
「魔王」
都家歌六
(4分51秒)
<コロムビア COCF-13850>
「TWILIGHT ZONE」
JOHN WILLIAM、BOSTON POPS
(3分28秒)
<日本フォノグラム CHCD-9302>
「HAUNTED HOUSE」
THE CREED TAYLOR ORCHESTRA
(3分02秒)
<ABC PARAMOUNT ABC-259>
「INTO THE NIGHT」
JULEE CRUISE
(4分41秒)
<WARNER BROS 925859-2>
「ZERO」
LOSCIL
(4分14秒)
<KRANKY KRANK049>
「THE BAD AND THE BEAUTIFUL」
JOHN LEWIS
(4分17秒)
<COLLECTABLES COL-CD-6251>
「アイス・キャンディー(ES LILIN)」
L.S.GELIK
(5分14秒)
<GEMA NADA PERTIWI NO INFORMATION>
「映画『避暑地の出来事』から 夏の日の恋」
TAN TAN
(4分17秒)
<ROUGH TRADE 076>
「NICENESS」
NEW ZION TRIO
(5分40秒)
<詳細不明 NO INFORMATION>
「RED SAILS IN THE SUNSET」
EARL GRANT
(3分20秒)
<UNIVERSAL POCE-3016>
「砂時計」
ゴンチチ
(1分26秒)
<ポニーキャニオン PCCA-2179>
山下達郎サンデー・ソングブック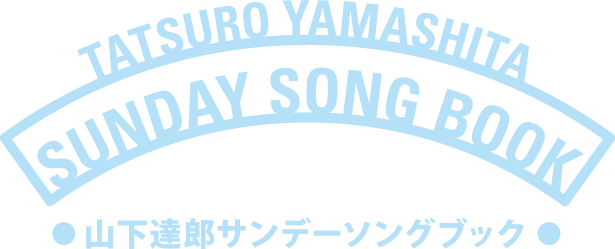 山下達郎の個人コレクションを使って発信される日本最高のオールディーズ・プログラム!!
JFN (TOKYO-FM系 全国38局ネット)毎週日曜日 14:00〜14:55
http://www.tatsuro.co.jp/sunday/
「旅」で棚からひとつかみ
2018年08月19日プレイリスト
01. ミライのテーマ
山下達郎
2018年07月11日発売
(CD SINGLE)
02. LET'S GO TRIPPIN'
DICK DALE & HIS DEL-TONES
1961
SURFER'S CHIOCE
03. JOURNEY TO THE STARS
THE VENTURES
1964
JOURNEY TO THE STARS
04. TRAVELLING MAN
FREE
1972
AT LAST
05. JOURNEY TO LOVE
TEDDY RANDAZZO
1960
JOURNEY TO LOVE
06. TRAVELING MOOD
DR.JOHN
1973
IN THE RIGHT PLACE
07. SENTIMENTAL JOURNEY
DORIS DAY WITH LES BROWN
1965
DORIS DAY & LES BROWN
08. TRAVELING RIVERSIDE BLUES
ROBERT JOHNSON
1937
THE COMPLETE RECORDINGS
09. JOURNEY FROM EDEN
STEVE MILLER BAND
1972
RECALL THE BEGINNING...JOURNEY FROM EDEN
10. ONE NIGHT STAND
竹内まりや
1984
VARIETY
Jazz Record Requests
Jazz records from across the genre, played in special sequences to highlight the wonders of jazz history. All pieces have been specifically requested by Radio 3 listeners
https://www.bbc.co.uk/programmes/b006tnn9
Sat 18 Aug 2018
17:00
BBC Radio 3
https://www.bbc.co.uk/programmes/b0bfxl20
Following the National Youth Jazz Orchestra's Prom on Thursday, this week's requests are entirely picked by members of this tremendous band, who will have been tackling new music from Laura Jurd and Johnny Richards' arrangement of Bernstein's West Side Story, and whose selections cover the whole gamut of jazz. Introduced by Alyn Shipton.
Music Played
01. September In The Rain
Callum Au
Composer: Warren/ Dubin
Performers: Tom Walsh, George Hogg, Freddie Gavita, Henry Armburg Jennings, t; Callum Au, tenor tb, euphonium; Robbie Harvey, tenor, Ross Anderson, tenor tb; Barry Clements, bass tb, tuba; Lucas Dodd, Jim Gold, ss, as; Simon Marsh, ts, fl, cl; Tommy Laurence, ts; Richard Shepherd, bs, bass cl, cl; Peter Long, tubax; Gareth Lockrane, fl, piccolo; Nigel Hitchcock, solo as; Jon Russell, g; Chris Eldred, p, key; Laurence Ungless, double b, bass g; Ed Richardson, d.
2012
Something's Coming
Callum Au Music Tr.1
Sonny Rollins
Composer: McHugh/ Adamson
Performers:
Sonny Rollins
, ts;
Jim Hall
, g; Bob Cranshaw, b; Ben Riley, d.
13 Feb 1962
The Bridge
RCA
Tr.2
03. When It Rains
Brad Mehldau
Composer: Mehldau
Performers: Brad Mehldau, p; Larry Grenadier, b; Matt Chamberlain, d; Steve Kujala, David Kostac, fl; John Clarke, Earl Dumier, oboe; Gary Grey, Emile Bernstein, cl; Peter Mandell, Rose Corrigan, bassoon
2001
Largo
Warner Tr.1
Frank Sinatra
Composer: Porter
Performers:
Frank Sinatra
, v; Nelson Riddle Orchestra
1956
Songs For Swingin' Lovers
Ella Fitzgerald
&
Louis Armstrong
Composer: Berlin
Performers:
Ella Fitzgerald
, v;
Louis Armstrong
, t, v;
Oscar Peterson
, p; Herb Ellis, g; Ray Brown, b; Buddy Rich, d.
16 Aug 1956
Ella & Louis Complete Norman Granz Sessions
One Tr.2
06. Bucimis
The Swingles
Composer: trad
Performers: Joanna Goldsmith-Eteson, Sara Davey, Clare Wheeler, Oliver Griffiths, Jon Smith, Kevin Fox, Edward Randell
Folklore
Swingle Swingers LLP
07. Days Of Wine And Roses
Maria Schneider
Composer: Chase/ Whiting
Performers: Greg Gisbert, Ingird Jensen, Laurie Frink, Tony Kadleck, t; Keith O'Quinn, Larry Farrell, Rock Ciccarone, George Flynn, tb; Charles Pillow, Tim Rees, Scott Robinson, Rich Perry, Rick Margitza, reeds; Frank Kimbrough, p; Ben Monder, g; Tony Scherr, b; Tim Horner, d; Maria Schneider, dir.
Jazz Standard NY 2000
Days of Wine and Roses
Artistshare Tr.4
08. Known No More
Tom Ridout
Composer: Ridout
Performers: Alex Ridout, t; Elliot Pooley, tb; Anna Drysdale, frh; Tom Ridout, reeds, recorders; Rob Luft, Billy Marrows, g; Will Barry, key; Flo Moore, b; Phelan Burgoyne, d; Anastasia Stahlmann, Didier Osindero, v; Anita Kurowska, vla; Cicelia Brignall, cello
2018
No Excuses
33Jazz Tr.7
09. Dawn Before Dark Before Dawn
National Youth Jazz Orchestra
Composer: Garland
Performers: Louis Dowdswell, Adam Chatterton, Nick Dewhurst, James Copus, Tom Dennis, t; Ross Anderson, Pete Whitehouse, Tom Green, Chris Valentine, Barry Clements, tb; Anna Drysdale, frh; Helen Wilson, Jim Gold, Nadim Teimoori, Riley Stone-Lonergan, Chris Whiter, Tim Garland, reeds; Chris Eldred, p; Rob Luft, g; Conor Chaplin, b; Mike Mondesir, d.
2012
The Change
NYJ Tr.8
Jazz Nights
Seonaid Aitken presents jazz, including monthly concerts, artist profiles and jazz from across the sub-genres
https://www.bbc.co.uk/programmes/b08m8zl0
Vocal Jazz
Sun 19 Aug 2018
19:05
BBC Radio Scotland
https://www.bbc.co.uk/programmes/b0bgbksc
Seonaid Aitken presents a special Vocal Jazz edition with music from Billie Holiday, Nina Simone, Bobby McFerrin, Jacob Collier and many more.
Music Played
01. Comin' Home Baby
Mel Tormé
Rediscover The 60's - With A Little H
Old Gold
02. Take Five
Carmen McRae
Take Five
Fontana Tr.1
03. Under the Sea
Jacob Collier
Jazz Loves Disney 2 - A Kind of Magic
Verve Tr.4
04. Another Night in Tunisia
Bobby McFerrin
Blue Note Years
Blue Note Tr.3
05. My Favourite Things
Betty Carter
Blue Broadway
Blue Note Tr.14
06. Moody's Mood For Love
Amy Winehouse
Frank Tr.6
07. Gone Fishin' (feat. John Scott Trotter and His Orchestra)
Bing Crosby & Louis Armstrong
Sanctuary
08. Let's Get Lost
Chet Baker
Take A Girl Like You O.S.T. (Various Artists)
BBC
09. But Not For Me
Ella Fitzgerald
Essential Ella
Verve
10. Liquid Spirit
Gregory Porter
Liquid Spirit
Decca Tr.1
11. Fever
Peggy Lee
Mad About The Boy: Ladies Sing The Bl
Crimson
12. Steppin' Out
Kurt Elling
The Gate
Concord Jazz Tr.2
13. Dance Me To The End Of Love
Madeleine Peyroux
The Gift of Love
EMI Tr.1
14. Dat Dere
Carol Kidd
All My Tomorrows
Aloi Records Tr.5
15. Out of Orbit
Beady Belle
Dedication
Jazzland
16. Yeh Yeh
Georgie Fame & The Blue Flames
20 Beat Classics
Polydor
17. I Wish I Knew (How It Would Feel To Be Free)
Nina Simone
The Greatest Hits
BMG Tr.2
Frank Sinatra
The
Frank Sinatra
Collection
EMI
19. The Lady Is A Tramp
Tony Bennett & Lady Gaga
Duets Ⅱ
Columbia Tr.1
20. Shipbuilding
Robert Wyatt
Compilation
Gramavision Tr.1
21. The Revolution Will Not Be Televised
Gil Scott‐Heron
Waxin' Lyrical Part Ⅰ(Various Artists)
Obsessive
22. Strange Fruit
Billie Holiday
Billie Holiday Songbook
Verve Tr.11
23. Stolen Moments
Mark Murphy
In The Mind Of Jamie Cullum
District 6 Tr.3
24. The Girl From Ipanema
Astrud Gilberto & Stan Getz
It's Cool (Various Artists)
EMI
25. Brother
Mélanie De Biasio
Lilies
Play It Again Sam Tr.6
26. Nature Boy
Nat King Cole
The Nat King Cole Story (Disc 1)
Capitol
27. Take All My Love (Sonnet 40)
Cleo Laine & John Dankworth
Shakespeare And All That Jazz
Fontana Tr.12
28. Falling In Love With Love
Brian Kellock & Liane Carroll
Live At The Lampie
Splashpoint Records Tr.2
29. Peter Gunn (Bye-Bye)
Sarah Vaughan
Thriller Jazz
Universal/Verve Tr.3