ウィークエンドサンシャイン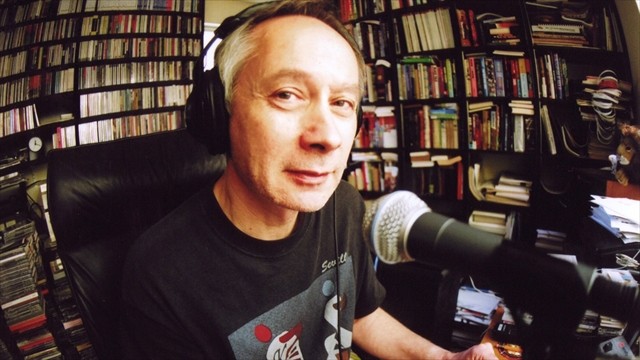 ブロードキャスター、ピーター・バラカンのナビゲートで送るウィークエンド・ミュージックマガジン。独特の嗅覚とこだわりの哲学でセレクトしたグッド・サウンドと、ワールドワイドな音楽情報を伝える。
http://www4.nhk.or.jp/sunshine/
放送日: 2018年 3月31日(土)
放送時間: 午前7:20〜午前9:00(100分)
ピーター・バラカン
THIS WEEK'S PLAYLIST
http://www4.nhk.or.jp/sunshine/66/
(曲名 / アーティスト名 // アルバム名)
01. Revolution / The Beatles // Mono Masters, Vol. 2
02. Everybody Wants To Rule The World / Tears For Fears // Tears Roll Down (Greatest Hits 82-92)
03. Everybody Wants To Be Famous / Superorganism // Superorganism
04. (Everybody Wanna Get Rich) Rite Away / Dr. John // Desitively Bonnaroo
05. Rewrite / Paul Simon // So Beautiful Or So What
06. Acorny Lasses/The Old Wheels Of The World/The Spike Island Lasses / Planxty // Words & Music
07. Only Love Can Break Your Heart / Rickie Lee Jones // The Devil You Know
08. Handle With Care / Stills & Collins // Everybody Knows
09. Everybody Knows / Stills & Collins // Everybody Knows
10. Woodstock / Jimi Hendrix // Both Sides Of The Sky
11. Hear My Train A Comin' / Jimi Hendrix // Both Sides Of The Sky
12. Tryin' To Get To Heaven / Joan Osborne // Songs of Bob Dylan
13. Just Like A Woman / Joan Osborne // Live Dylan EP (Turbineu, Randers, Denmark)
14. For 2 Akis / Shinya Fukumori Trio // For 2 Akis
15. The Light Suite / Shinya Fukumori Trio // For 2 Akis
世界の快適音楽セレクション
"快適音楽"を求めるギターデュオのゴンチチによる、ノンジャンル・ミュージック番組。
http://www4.nhk.or.jp/kaiteki/
放送日: 2018年 3月31日(土)
放送時間: 午前9:00〜午前11:00(120分)
− 半分の音楽 −
楽曲
「くらげの唄」
チチ松村
(3分03秒)
<IN THE GARDEN XNHL-12001>
「ハーフ・ウェイ・トゥー・パラダイス」
トニー・オーランド
(2分35秒)
<ACE REC. CDCHD1170>
「ドゥニア・ハイナ・ウェマ〜サム・ファン」
ベラ・フレック&アノニア・ンゴリガ
(7分10秒)
<ROUNDER REC. 11661-0634-2>
「ハーフ・オープン・ウィンドウ」
ヴァルダン・オヴセピアン・チェンバー・アンサンブル
(2分19秒)
<INDEPENDENT NRTI-012>
「半音階的変奏曲(一部)」
(作曲)
(ピアノ)グレン・グールド
(4分13秒)
<CBS/SONY 60DC822,823>
「半分夏生まれた」
坂本弘道
(4分47秒)
<OFF NOTE ON-33>
「モーギー・エンド」
ジャンピエーロ・ボネスキー
(3分09秒)
<NO INFORMATION NO NUMBER>
「世界の半魚人 パート2」
小野瀬雅生
(3分43秒)
<DOUBLE JOY REC. DJ21-1004>
「ア・マン・アンド・ア・ハーフ」
ウィルソン・ピケット
(2分50秒)
<ATLANTIC AMCY-67>
「半分位は」
ハンク・ウイリアムス
(2分48秒)
<MGM REC. MM9097/106>
「ハーフ・ア・ボーイ・アンド・ハーフ・ア・マン」
ニック・ロウ&ヒズ・カウボーイ・アウトフィット
(2分55秒)
<SOUND CIRCUS REC. NO NUMBER>
「ダウン・アット・ジャスパーズ・バーベキュー」
ハーフ・パイント・ジャクソン
(2分47秒)
<MCA REC. MVCE-24178>
「ハーフ・ムーン」
アイアン・アンド・ワイン
(3分15秒)
<4AD REC. CAD3103CDJ>
「クラヴサン曲集 組曲ホ短調から 村人たち」
(作曲)
ツィモン・バルト
(3分28秒)
<ONDINE ODE1067-2>
「涙の半分」
ケイ松永
(3分19秒)
<(株)ウルトラ・ヴァイヴ CDSOL-1630,1631>
「ハーフ・ザ・スカイ」
ヘンリー・カウ
(5分13秒)
<BROADCAST REC. BC1>
「トゥルー・ラブ」
ハンネ・ヒュッケルバーグ
(3分23秒)
<NETTWERK 307292>
「ワン・アンド・ア・ハーフ」
マイク・モレノ
(7分20秒)
<WORLD CULTURE MUSIC MWA0318>
「フューチャリスティック・ラバーズ」
ハーフ・ジャパニーズ
(2分30秒)
<ALTERNATIVE TENTACLES REC. VIRUS197>
「恋のハーフ・ムーン」
太田裕美
(4分11秒)
<SONY MUSIC REC. SRCL5011>
「かえりみち」
ゴンチチ
(2分34秒)
<ポニーキャニオン PCCA-04105>
「ヴァレー・オブ・ティアーズ」
ファッツ・ドミノ
(1分54秒)
<BEAR FAMILY REC. BCD15541-4>
「くるまにのって」
佐藤幸雄とわたしたち
(4分08秒)
<ALCHEMY REC. ARCD-259>
山下達郎サンデー・ソングブック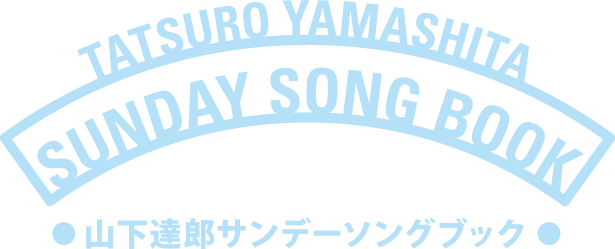 山下達郎の個人コレクションを使って発信される日本最高のオールディーズ・プログラム!!
JFN (TOKYO-FM系 全国38局ネット)毎週日曜日 14:00〜14:55
http://www.tatsuro.co.jp/sunday/
棚からひとつかみ+リクエスト
2018年04月01日プレイリスト
01. 色・ホワイトブレンド
竹内まりや
1987
REQUEST
02. THE APRIL FOOLS
DIONNE WARWICK
1969
GREATEST MOTION PICTURE HITS
03. TOMORROW'S LOVE
THE VENTURES
1965
KNOCK ME OUT
04. とん平のヘイ・ユウ・ブルース
左とん平
1973
とん平のヘイ・ユウ・ブルース
05. EXIT 209
REGGIE YOUNG
2017
FOREVER YOUNG
06. SHADOW DREAM SONG
JACKSON BROWNE
2008
SOLO ACOUSTIC VOL.2
07. YOU TURN ME AROUND
MARY TRAVERS
2007
IT'S IN EVERYONE OF US
08. COME ON AND BE MY LOVE
KENNY & YVONNE
1966
COME ON AND BE MY LOVE
09. ANGEL OF THE LIGHT
山下達郎
2008
ANGEL OF THE LIGHT
Jazz Record Requests
Jazz records from across the genre, played in special sequences to highlight the wonders of jazz history. All pieces have been specifically requested by Radio 3 listeners
http://www.bbc.co.uk/programmes/b006tnn9
Sat 31 Mar 2018
16:00
BBC Radio 3
http://www.bbc.co.uk/programmes/b09xj177
Among this week's selection of music in all styles of jazz requested by listeners, Alyn Shipton includes a classic track by Humphrey Lyttelton and his Band, evoking memories of the 1950s, and of this much-loved trumpeter and broadcaster who was the original presenter of Jazz Record Requests.
Music Played
00:02
Humphrey Lyttelton
Skeleton in the Cupboard
Bad Penny Blues 1955-56, Tr.7
Lake
00:05
Jelly Roll Morton
Ain't Misbehavin
Complete Library of Congress Recordings, Tr.16
Rounder
00:10
Louis Armstrong
Willie the Weeper
The Okeh, Columbia and Victor Recordings 1925-33, Tr.9
Columbia Legacy
00:14
George Shearing
Skye Boat Song
George Shearing at Home, Tr.6
Jazzknight
00:19
Stan Tracey
Mainframe
Portraits Plus, Tr.6
Blue Note
00:31
Peter King
Lush Life
Lush Life, Tr.2
Miles Music
00:36
Julian Argüelles, Mario Leghina & Helge Andreas Norbakken
Maos na parede
Setembro, Tr.1
Edition
00:42
Joe Thomas
Blue for baby
Mainstream, Tr.2
Atlantic
00:56
Humphrey Lyttelton
The Onions
Classic Live Concerts, Tr.19
Lake. 19
Private Passions
Guests from all walks of life discuss their musical loves and hates.
http://www.bbc.co.uk/programmes/b006tnv3


Richard Coles
Sun 1 Apr 2018
12:00
BBC Radio 3
https://www.bbc.co.uk/programmes/b09xt62x
In a revealing and entertaining programme for Easter Day, the Reverend Richard Coles talks to Michael Berkeley about his double life as a celebrity priest and his enduring passion for classical music.
The only vicar to have had a number one hit and to have danced the paso doble dressed as Flash Gordon in front of 10 million television viewers, Richard Coles is also the presenter of Radio 4's Saturday Live and the author of several books including a devastatingly honest autobiography in which he describes how he swapped the sex-and-drugs fuelled world of pop stardom for the life of a parish priest.
Richard talks to Michael about how he balances being a celebrity - appearing on shows such as Strictly Come Dancing, Celebrity Masterchef and Have I Got News For You - with the day to day normalities of being a vicar in rural Northamptonshire. He reveals how Mozart helped his recovery from depression as a teenager, looks back on the risks he took as a hedonistic pop star with The Communards in the 1980s, and talks frankly about the difficulties of being gay in the Church of England.
Classical music has always been at the centre of Richard's life from his days as a teenage pianist and chorister, and he continues to discover new passions such as Janacek and Wagner. He chooses choral music which reminds him of studying theology at King's College London, jazz in memory of his racy grandfather, and the Monks of Solesmes singing from the Gradual Mass of Easter.
Producer: Jane Greenwood
A Loftus production for BBC Radio 3
Music Played
00:06
Leos Janáček
The Barn Owl has not flown away (On an Overgrown Path)
Performer: Rudolf Firkušný
00:14
Ann Ronell
Willow weep for me
Performer: Art Tatum
00:19
Wolfgang Amadeus Mozart
Symphony No.41 in C, K.551 (Jupiter) (4th mvt)
Orchestra: Freiburg Baroque Orchestra
Conductor: René Jacobs
00:31
Peter Wishart
Jesu, Dulcis Memoria
Choir: New College Oxford Choir
Conductor: Edward Higginbottom
00:39
Richard Wagner
Die Meistersinger von Nurnberg (Act 3, Prelude)
Orchestra: Vienna Philharmonic
Conductor: Wilhelm Furtwängler
00:49
Joseph Haydn
String Quartet in E flat major, Op.20 no.1 (1st mvt)
Ensemble: Emerson String Quartet
00:55
Anonymous
Haec Dies (Gradual Mass of Easter)
Choir: Monks of St Pierre de Solemnes Abbey
Words and Music
A sequence of music interspersed with well-loved and less familiar poems and prose read by leading actors
http://www.bbc.co.uk/programmes/b006x35f
Catalogue of Trees
Sun 1 Apr 2018
17:30
BBC Radio 3
https://www.bbc.co.uk/programmes/b09xj7jw
As spring approaches, Emma Fielding and Julian Rhind-Tutt read a selection of texts inspired by trees. Authors include Edmund Spenser, John Clare, Amy Levy and Roger Deakin, with music from Grieg to Sibelius, Art Tatum to Radiohead.
Producer's Note
With Easter comes spring, and a good time to reflect on the ancient living structures that provide food and shelter, hope and solace, grimly persisting in the harshest conditions. Trees have been a constant source of inspiration for English language poets, as illustrated here in writing from Edmund Spenser to Seamus Heaney. Most of the texts focus on individual trees, covering a range of species including fir, yew, elm, plane, cherry, oak, birch and maple. There are just three passages of prose: two are from David George Haskell's The Songs of Trees, a study in bioacoustics which includes one attempt by the author to wire a callery pear in the busy streets of Manhattan; the other is from the closing pages of Roger Deakin's Wildwood in which the writer describes in detail the spring regeneration of the ash tree by his home in Suffolk.
Trees provide the imagery for some of the songs: Schubert's lime tree, a setting of Wilhelm Müller's Der Lindenbaum from the Winterreise cycle, the East Lothian yew tree of Dick Gaughan's historical ballad, and Billie Holiday's powerful recording of Strange Fruit in which the victims of lynchings hang from the poplars of the American south. Other music reflects the mood of the texts: the slow, interweaving lines of Stravinsky's Double Canon follows an excerpt from Tennyson's In Memoriam A.H.H.; the title and otherworldly texture of Radiohead's Treefingers resonates with the "curled sleeping fingers" of W.S.Merwin's Elegy for a Walnut Tree; the "passionate wind of spring" in Amy Levy's The Birch Tree at Loschwitz is echoed in the third movement of Sibelius's Symphony No.5, said to have been inspired by a spring-time sighting of swans in flight through the Finnish countryside; finally the plucked and bowed sounds of Ravel's String Quartet in F become the woody bed for Spenser's expansive catalogue of trees from the Fairie Queene.
Producer: Felix Carey
Music Played
David George Haskell
Balsam Fir, from The Songs of Trees, read by Julian Rhind-Tutt
00:00
John Luther Adams
Four Thousand Holes
Performer: Stephen Drury, piano; Scott Deal, percussion; John Luther Adams, electronics
Cold Blue Music CB0035 Tr.1
John Clare
The Sycamore, read by Emma Fielding
00:00
Edvard Grieg
Arietta (Lyric Pieces Op.12 no.1)
Performer: Stephen Hough, piano
Hyperion CDA 68070 Tr.1
W.S.Merwin
The Fig Tree, read by Julian Rhind-Tutt
Alfred Tennyson
In Memoriam A.H.H., read by Emma Fielding
00:00
Igor Stravinsky
Double Canon (Raoul Dufy in Memoriam)
Performer: Chilingirian Quartet
Catalyst 82876642832 Tr.5
William Wordsworth
Yew-Trees, read by Julian Rhind-Tutt
00:00
Brian McNeill
The Yew Tree
Performer: Dick Gaughan
Greentrax Tr.1
Heinrich Heine, translated Edgar Alfred Bowring
A Lonely Fir Tree, read by Emma Fielding
00:00
Town and Country
Give Your Baby a Standing Ovation
Thrill Jockey Tr.1
Thomas Hardy
To a Tree in London (Clement's Inn), read by Julian Rhind-Tutt
Amy Levy
A London Plane, read by Emma Fielding
00:00
Sergei Rachmaninov
Prelude Op.32 No.12 in G sharp minor
Performer: Steven Osborne, piano
Hyperion CDA 67700 Tr.23
David George Haskell
Callery Pear, from The Songs of Trees, read by Julian Rhind-Tutt
Katherine Gallagher
The Year of the Tree, ready by Emma Fielding
00:00
Glenn Kotche
Clapping Music Variations
Performer: Glenn Kotche
Nonesuch 7559 79929-2 Tr.1
00:00
Bradley Kincaid
Bury Me Under the Weeping Willow
Performer: The Carter Family
Disky Communications USA 370959295 Tr.22
Alfred Tennyson
The Oak, read by Julian Rhind-Tutt
John Clare
The Shepherd's Tree, read by Emma Fielding
00:00
Franz Schubert
Der Lindenbaum, from Winterreise
Performer: Matthias Goerne (baritone); Graham Johnson (piano)
Hyperion CDJ33030 Tr.5
Edward Thomas
The Cherry Trees, read by Julian Rhind-Tutt
Siegfried Sasson
The Hawthorn Tree, read by Emma Fielding
00:00
John Williams
On Willows and Birches: On Willows
Performer: Boston Symphony Orchestra; Ann Hobson Pilot (harp); Shi-Yeon Sung (conductor)
BSO Classics Tr.1
Seamus Heaney
The Poplar, read by Julian Rhind-Tutt
00:00
Lewis Allan
Strange Fruit
Performer: Billie Holiday
Verve Tr.5
Amy Levy
The Birch Tree at Loschwitz
00:00
Jean Sibelius
Symphony No.5, third movement
Performer: CBSO, Sakari Oramo (conductor)
Erato 8573858222 Tr.3
Robert Frost
A Young Birch, read by Emma Fielding
William Stanley Merwin
Elegy for a Walnut Tree, read by Julian Rhind-Tutt
00:00
Radiohead
Treefingers
Performer: Radiohead
Parlophone CDKIDA1 Tr.5
Dorothy Parker
The Apple Tree, read by Emma Fielding
00:00
Ann Ronnell
Willow Weep for Me
Performer: Art Tatum
Capitol CDP7928662 Tr.1
00:01
John Luther Adams
…and bells remembered…
Performer: Callithumpian Consort
Cold Blue Music CB0035 Tr.2
John Clare
The Maple Tree
John Updike
Maples in a Spruce Forest
Thomas Lynch
Loneliest of Trees, The Winter Oak
00:01
Tom Waits
The Last Leaf on the Tree
Performer: Tom Waits
Anti USEP41122011 Tr.11
00:01
Ravel
Quartet in F major, second movement
Performer: Belcea Quartet
EMI 574020-2 Tr.18
Edmund Spenser
The Fairie Queene
00:01
Frank Bridge
There is a Willow Grows aslant a Brook
Performer: BBC National Orchestra of Wales
Chandos Tr.4
Ted Hughes
A Tree
Roger Deakin
Wildwood
00:01
Gillian Welch
Winter's Come and Gone
Performer: Gillian Welch
WEA 504666873 2 Tr.11